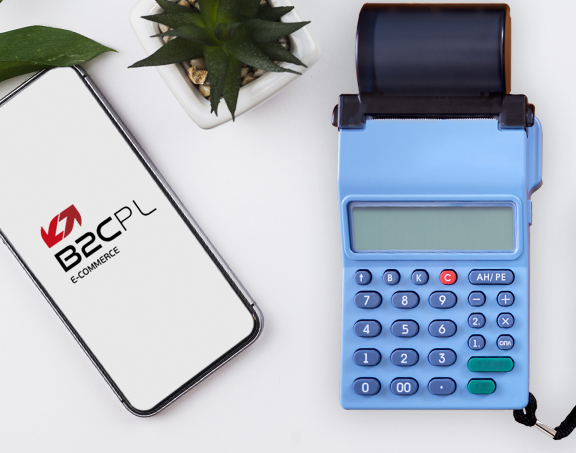 CASH SERVICES FOR ONLINE RETAILERS
B2CPL provides cash services for online retailers. We execute cash receipts ourselves, draw up consignment notes and all documents stipulated by the legislation, deliver parcels in a way convenient for the recipient and transfer received funds to the account of your online shop.
ACCEPT
PAYMENTS IN CASH
AND BY BANK CARD
A customer receives all documents stipulated by the current legislation:
cash receipt in accordance with the law 54-FL
Delivery and acceptance certificate

may be adapted for your online shop (for example, your logo, special conditions for returning or exchanging goods).
DIFFERENT PAYMENT METHODS
full or partial COD (cash on delivery)
change in the amount of payment on the spot depending on the amount of redemption
BEST CONDITIONS FOR CASH SERVICE COST IN CAPITALS AND REGIONS
agent's fee in Moscow and Saint-Petersburg from 0.8%
agent's fee in the regions from 1.4%
SCANNED COPIES
AND ORIGINAL DOCUMENTS
Upon delivery, we draw up delivery and acceptance certificate with the original signature of the recipient
The original or electronic copy of the signed certificate is stored in B2CPL archive
These documents may be required in different situations, for convenience they are available in the personal account or upon request from the archive
ACCELERATED COD TRANSFER

Our B2CPL service is fully integrated with the PimPay system, which allows you to receive money for the goods immediately after transferring them to the delivery service.
Fast. Simply.
Up to 100 million RUR.

Funds are transferred to the current account of the online retailer several times a week.

If necessary, this time schedule may be changed up to daily.

A single form of detailing for all delivery channels (including Russian Post) simplifies their entry into the accounting system.
Полное

р

асчетно-кассовое обслуживание для интернет-магазинов
Служба B2CPL оказывает агентские услуги по приему платежей от покупателей с выдачей чека. Наш сервис позволяет видеть максимально подробную информацию по платежу за каждую посылку, его текущий статус и т.д.
Кассовое обслуживание для интернет магазина включает:
прием наличной и безналичной оплаты от покупателей с выдачей чеков;

оформление акта приема-передачи;

проверку поступления средств и изменение суммы выкупа на месте;

переводы на расчетный счет интернет-магазина по согласованному графику.
Мы упростим процесс оплаты для ваших клиентов и ускорим перечисление платежей, используя систему PimPay. Вы можете получить деньги за товар сразу после передачи его в службу доставки.
Лучшие условия обслуживания для интернет-магазинов Москвы, Санкт-Петербурга и регионов
Мы предлагаем услуги по расчетно-кассовому обслуживанию для интернет-магазинов с минимальным агентским вознаграждением от 0,8%. Отлаженные процессы уже с завтрашнего дня. Оставьте заявку и получите подробную консультацию.
Воспользуйтесь другими нашими услугами