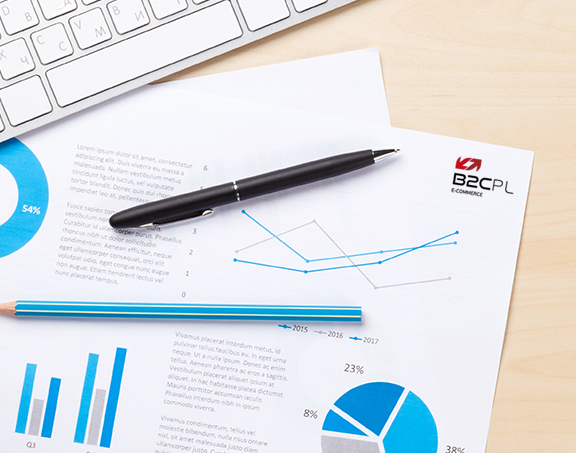 IT-INTEGRATION AND REPORTING
Our competitive advantage is the maximum transparency of business processes. Modern technologies, cloud-based IT-solutions allow you to transform your warehouse, call-center and especially logistics from "black boxes" to clear stages of the whole process, which could be controlled with such level of detail that you consider it necessary.
Free off-the-shelf modules for integration with websites for 1С-Bitrix    and  InSales.
Integration with RetailCRM    and Webasyst 
Flexible API:

• checking the delivery area
• available delivery types
• tariff calculator (including for postal parcels)
• other useful features.
Data exchange - ftp, https, vpn, csv, dbf, mdb, xls, xml.

Data exchange is programmed according to time schedule / event / in the background. Fully automatic mode is possible (without the Personal Account).
STANDARD REPORTING IN ACCORDANCE WITH THE LEGISLATION
Complete set of warehouse, operational and bookkeeping reports.
Agent report, VAT appropriation (if applicable)
REPORTS ON SENT PARCELS, PAYMENTS AND RETURNS
Standard reports are provided daily or according to another agreed schedule.
ORDER, PAYMENTS AND RETURN STATISTICS
broken down by cities and regions
return statistics broken down by reasons of return (in a standard way – over a dozen reasons)
any other useful information that you may not have thought about before
CUSTOMIZED REPORTS
WITH ANY DETAILS
ACCORDING TO YOUR ASSIGNMENT
DIRECTLY
FROM OUR
IT-SYSTEM